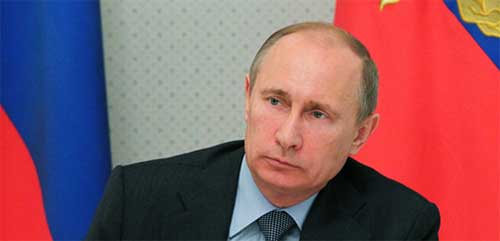 There is only a political solution to Karabakh conflict, Russian President said in Baku.
During the Tuesday press conference, Vladimir Putin said he had discussed international issues, including the Karabakh dispute.
"Russia is providing active assistance to the settlement, which is possible only by political means," he said during a joint media conference with Azerbaijani counterpart Ilham Aliyev.
In his turn, Aliyev noted that resolution of the conflict is possible only based on the international law.