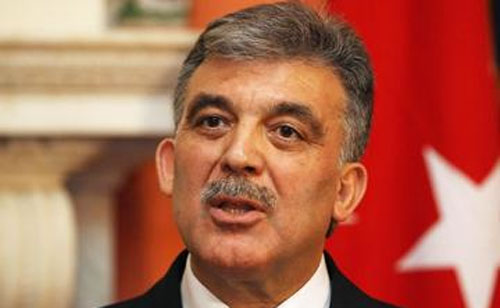 Turkey will make every effort to resolve the Armenian-Azerbaijani Nagorno-Karabakh conflict, Turkish President Abdullah Gul said on Friday, speaking at the third Summit of the Cooperation Council of Turkic-Speaking States in Gabala (Azerbaijan).
According to him, Turkey has always supported Azerbaijan on this issue and will continue to do so in the future.
"One of the main problems of the Turkic world is the Nagorno-Karabakh conflict. Occupation of 20 per cent of Azerbaijani territory is unacceptable. Therefore, the Cooperation Council of Turkic-Speaking States supports an early resolution of this conflict," Gul said.
The conflict between the two South Caucasus countries began in 1988 when Armenia made territorial claims against Azerbaijan. Armenian armed forces have occupied 20 per cent of Azerbaijan since 1992, including the Nagorno-Karabakh region and seven surrounding districts.