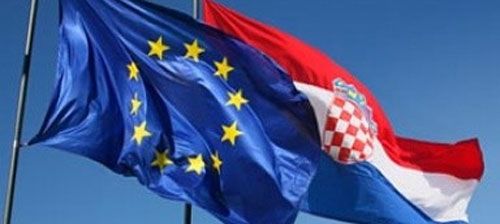 Croatia refused to abolish a law exempting crimes committed during the Communist era and war crimes.
Therefore, the European Commission (EC) may put EU's newest member state under monitoring, suspend its access to EU funds, and slow down its Schengen accession.
Croatia had to announce whether it would abolish the law by 23 August, but failed to meet the deadline.
Mina Andreeva, Spokesperson for EC Vice-President and Justice Commissioner Viviane Reding, expressed EC's "deep regret" for the lack of response from Croatia and added that EC would discuss the issue on its next official meeting on 4 September. She pointed out that the fact Croatia had adopted a law "contradicting" European legislation was a breach of trust with the other member states that had ratified Croatia's EU accession.