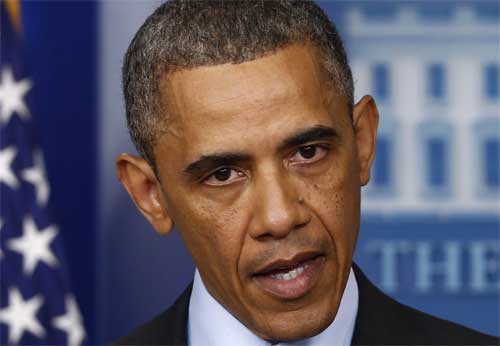 The White House battled Monday for congressional authorization to bomb Syria, as two top Republicans warned that a "no" vote after President Barack Obama had threatened action would be catastrophic.
Hawkish senators John McCain and Lindsey Graham emerged from an hour of talks with Obama suggesting that the White House could be mulling a wider military campaign in Syria than first thought, along with more robust support for the opposition.
Obama shocked Washington and the world on Saturday when he decided to seek support for military action in Syria from Congress, when it seemed US cruise missile strikes on President Bashar al-Assad's forces and assets were imminent.
McCain and Graham appeared to offer qualified backing for Obama's plans.
"A vote against that resolution by Congress I think would be catastrophic," said McCain.
"It would undermine the credibility of the United States of America and the president of the United States. None of us want that."
Graham warned of the wider consequences of a failure to back military action.