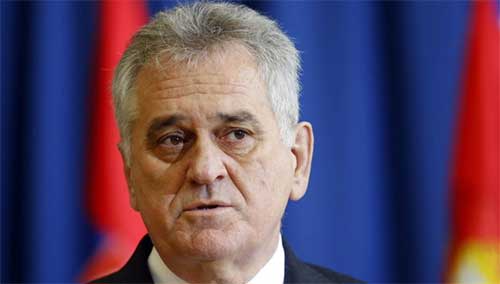 Serbian President Tomislav Nikolić received on Thursday the credentials of newly appointed Egyptian Ambassador to Belgrade Menha Mahrous Bakhoum.
He used the opportunity to urge the Egypt's interim government to reconsider the country's decision to recognize Kosovo.
Nikolić appealed to the Egypt's temporary president and government to reconsider, in the spirit of traditional friendship and good relations between the two countries, the decision of the previous regime to recognize unilaterally declared independence of Kosovo that was made by former President Mohamed Morsi shortly before he was removed from office.
"I am confident that the traditionally friendly ties between our two nations will be confirmed and further deepened and bilateral cooperation improved," Nikolić said.
He said that Serbia is ready to offer to Egypt all the necessary assistance and support it can to help the country tackle the complex challenges it is currently facing.
Nikolić said that he believes that Ambassador Bakhoum will do everything she can to help improve cooperation in all areas.