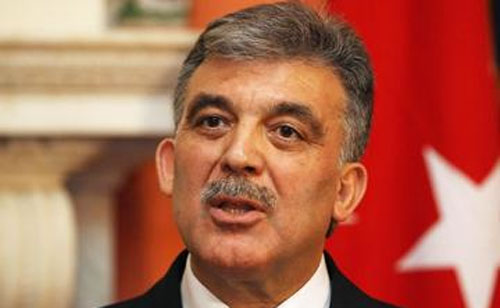 Thanks to the transport and energy projects jointly implemented by Turkey, Azerbaijan and Georgia, the Caspian Sea region will gain a strategic significance in the world, Turkish president Abdullah Gul said at the international forum dedicated to transport and communication held in Istanbul on Thursday.
According to the Turkish president, the Baku-Tbilisi-Kars railway project contributes to the creation of a single transport corridor from Beijing to London.
"Baku-Tbilisi-Kars is part of the Silk Way project designed to change the world's trade balance. We make every effort together with our colleagues from Azerbaijan and Georgia to complete its construction in a short time," he said.
Gul noted that the Baku-Tbilisi-Kars railway will be put into operation next year.
It is planned to construct a new 105 kilometer branch of the railway. Moreover, the Akhalkalaki-Tbilisi-Marabda railway in Georgia will be reconstructed, which will increase its capacity to 15 million tons of cargo per year. It is also planned to construct a station for transporting trains from the existing tracks in Georgia to the European one.