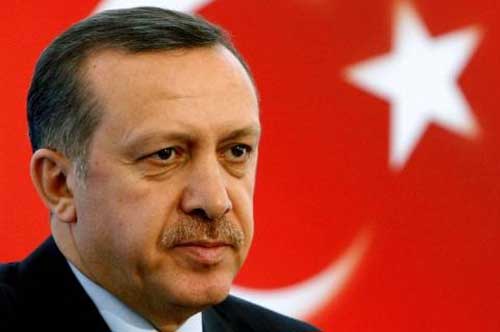 Turkish Prime Minister Recep Tayyip Erdoğan has said Turkey has not yet decided the type of support it would provide in a possible US-led military strike against Syrian President Bashar al-Assad's administration, saying that Turkey will join in efforts that will target "peace" in the country.
Speaking to reporters at the airport upon returning from Buenos Aires late on Sunday, Erdoğan said the circumstances of a possible military strike will determine the role Turkey will play.
"Whether it would be as an opposing force or supplying forces to provide logistical support, all this would be determined by circumstances. No decision has been made at the moment," Erdoğan said, adding that Turkey "will join in efforts to provide ideal support for a process [in Syria] that targets peace."
Erdoğan had previously said Turkey was ready to join any coalition against Syria.
Erdoğan mentioned talks he held on the sidelines of the G-20 meeting in Russia's St. Petersburg last week. He said the Syrian crisis was a major topic of discussion during the talks.