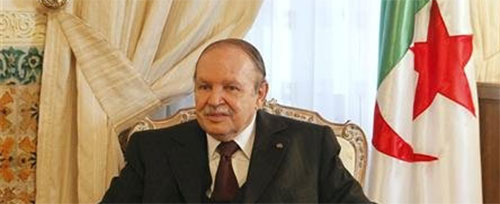 Just months ahead of the Algerian presidential elections, Abdelaziz Bouteflika made key changes to his cabinet on Wednesday (September 11th).
Under the reshuffle announced by President Bouteflika, General Ahmed Gaid Salah will serve as both deputy defence minister and army chief.
Constitutional Council Chairman Tayeb Belaiz replaces Dahou Ould Kablia as interior minister. Ramtane Lamamra is the new foreign minister, while Tayeb Louh swaps his labour ministry position for the justice portfolio.
Prime Minister Abdelmalek Sellal retains his post.
In his first statement after the cabinet reshuffle, Prime Minister Sellal said that the move was intended to spark new dynamism for projects on President Bouteflika's platform.
Opposition parties, however, said the decision was meaningless.
According to National Liberation Front (FLN) Secretary-General Amar Saïdani, the new cabinet was "a government of technocrats" with field men appointed to lead a number of ministries and make Bouteflika's reforms a success.
Movement of Society for Peace (MSP) chief Abderezzak Mokri said on his Facebook page that rather than a cabinet change, the country really needed political reforms, good governance and free and fair elections.
"It is a repetition of previous lists because the governments are not the result of correct elections and are away from popular legitimacy," commented Djahid Younsi, secretary-general of the El-Islah movement.
For Algeria's Ennahda party, the reshuffle was a marginal measure away from the real political change that the people desired, especially as it kept ministers who have failed in running their sectors.
Citizens want a transparent, credible presidential election, the Islamist party added.