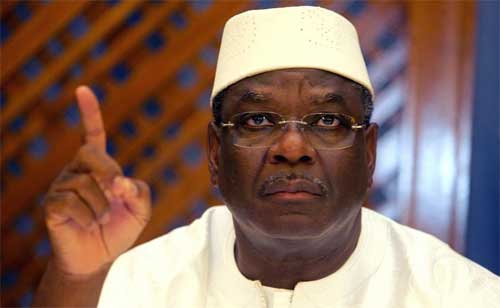 Representatives of armed groups from northern Mali have been attending a pre-consultative meeting held by the Malian Presidency in the capital Bamako since Sunday, according to official sources.
Participants include delegates of the National Movement for the Liberation of Azawad (MNLA), the Supreme Council of Azawad Unity (HCUA), the Azawad Arab Movement (MAA) and the Patriotic Resistance Front (FPR).
The meeting is touching upon security challenges and solutions to promote national reconciliation.
This is the first time that the armed nomadic tribes of northern Mali have all come to Bamako to demonstrate their willingness for inclusive dialogue.
The pre-consultative meeting is led by a group of moderates, including Mamadou Bamou Toure, a representative of the Bamako founding and Mohamed El Moctar, the West African country's ex- culture minister.
The meeting is an initiative of President Ibrahim Boubacar Keita, who has made national reconciliation his key priority.