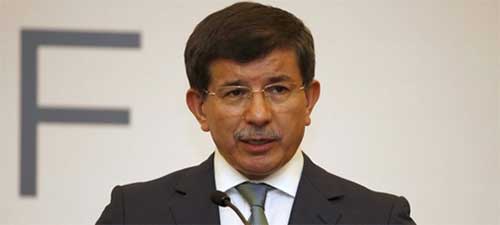 The shooting down of a Syrian helicopter by Turkish fighter jets on Monday after it crossed into Turkish airspace will not affect the deal that Washington and Moscow arrived at in Geneva on Syria's chemical weapons, a senior Turkish diplomat said.
When the news of the downing of the helicopter came, Turkish Foreign Minister Ahmet Davutoğlu was with US Secretary of State John Kerry, British Foreign Secretary William Hague and French Foreign Minister Laurent Fabius in a P3+1 meeting in Paris on Sunday. He was there on an invitation from Kerry to hammer out the details of a resolution on the deal to rid Syria of its chemical weapons stockpile.
The P3 foreign ministers informed Turkey about the steps they will take at the UN Security Council (SC) as well as the draft resolution they will submit to the SC regarding the deal that will lead to the eventual destruction of Syria's chemical arms stockpile within a specified timeframe. Russia and the US — two countries that have opposing views on the war in Syria — put aside their differences and demanded that Syrian President Bashar al-Assad make an account of his secret stockpile within a week and let international inspectors eliminate all the chemical weapons by the middle of next year. Davutoğlu said Turkey welcomed the agreement reached between the United States and the Russia on the Syrian chemical weapons.
The diplomat said that when Davutoğlu received the news of the downed helicopter, he immediately shared it with his counterparts, who declared their support of Turkey's move on the matter. "Davutoğlu also had long phone conversations with his Arab counterparts. They also supported Turkey in the incident," the diplomat added.