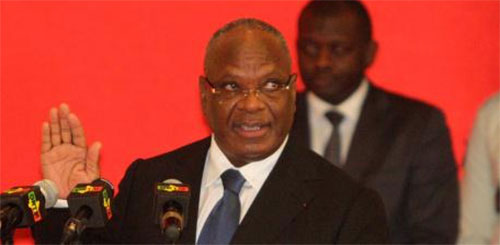 Mali's President Ibrahim Boubacar Keita will be publicly inaugurated on Thursday, in an elaborate ceremony with foreign dignitaries including French President Francois Hollande.
Mr. Keita, who was sworn in as President on September 4, will welcome Mr. Hollande, his guest of honour, at the airport in the capital Bamako at 1000 GMT.
The two statesmen will then drive to Bamako's 26 Mars stadium where the inauguration ceremony will begin an hour later.
Mr. Hollande is held in high regard by Mali after France sent 4,100 troops in January to help its povert-stricken former colony fight an Islamist insurgency.
Twenty-six African heads of state are expected to attend the ceremony that will be symbolic of Mali's return to democracy after 18 months of political crisis.
Mr. Keita will address the nation, followed by speeches by Mr. Hollande, Ivory Coast President Alassane Ouattara and Chadian President Idriss Deby Itno.