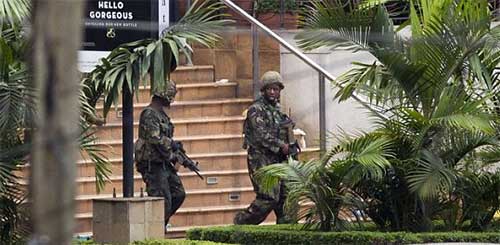 Kenya's security forces have freed most of the hostages in Westgate Mall, and are in "full control" of all the floors in the building, according to the spokesperson of the country's interior ministry, Joseph Ole Lenku.
Lenku, during a live television broadcast, said the militants who killed more than 60 people, are "hiding", while two attackers were killed this morning.
He warned against misleading information being spread about the thick, grey smoke billowing from the mall, after speculation that the attackers detonated explosives. Lenku also warned people against con artists scamming people out of money by saying that they are collecting for victims of the mall shooting.
He denied that other countries were involved in the operation to free the hostages, saying it was a joint Kenyan effort by the defence force, national intelligence and police.
"We have, however, received goodwill support from several countries, and we are grateful."