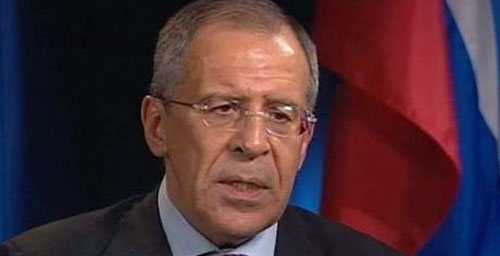 Russia insists that all chemical weapons in Syria, including chemical arms components possibly held by Syrian opposition forces, should be destroyed, the Russian Foreign Minister said.
Speaking after a meeting with U.S. Secretary of State John Kerry in New York, Sergei Lavrov said "both the Russian and the American side stressed [during the talks], that all chemical weapons in Syria should be destroyed."
"There are serious concerns that the opposition might possess separate components of those harmful substances," he said.
Russia's top diplomat said the meeting with Kerry was "productive" and that Russia and the United States share a common approach to what should be done in the future.
"The talks were productive, we have a common understanding of what should be done next, and that it should be done on the basis of the framework agreement reached in Geneva," Lavrov said.
Washington and Moscow are expected to clash at the UN General Assembly later this week over the terms of a Security Council resolution that would enforce Syria's compliance with a US-Russian plan for the Syrian government to hand over its chemical arsenal.