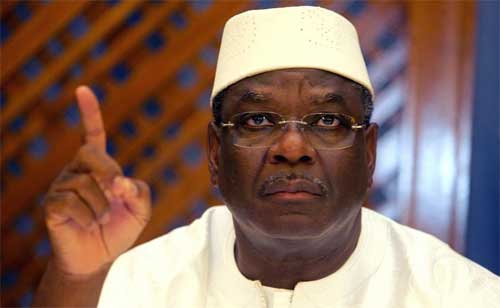 Mali's President Ibrahim Boubakar Keita has cut short a visit to France and returned home to deal with an upsurge in violence by Tuareg tribesmen in northern Mali, official sources confirmed.
The French parliamentary Foreign Affairs Commission said that an appearance Tuesday by Keita was now cancelled because of the abrupt departure.
Keita was meeting with President Francois Hollande before leaving Paris but the remainder of his program was cut short. He had originally intended to stay in France until Thursday.
The latest outbreak of fighting is centred in the northern Malian town of Kidal, which is a stronghold for the nomadic Tuareg.
The Tuareg tribesmen, who also participated last year in an uprising that brought Islamist radicals into the fighting in Mali, claim they are discriminated against by the majority African ethnic group that has taken control again of the country after a French military intervention there last January.