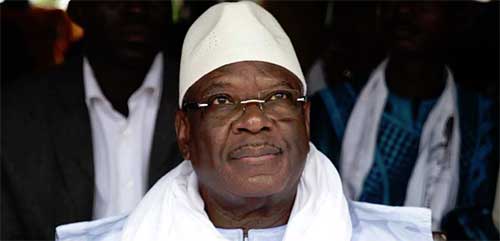 Mali's new president, Ibrahim Boubacar Keita, on Wednesday dissolved an army reform committee dominated by former members of a military junta after blasting disgruntled officers for staging an unruly protest at a military base earlier this week.
Officers who participated in a military coup last year fired into the air on Monday in the southern garrison town of Kati, close to the capital, Bamako, in protest at not receiving promotions they said had been promised.
Their former leader, Captain Amadou Sanogo, was named head of the Committee for Reform of the Armed Forces and was later promoted to four-star general by a transitional government, in what diplomats said was an effort to encourage him to retire.
The protest took place as soldiers traded fire with Tuareg MNLA separatists in the remote northern town of Kidal, underscoring the dual challenge facing Keita's new government.
"I will not tolerate indiscipline and anarchy," Keita said in a speech broadcast on state television.
"Investigations are under way into the reasons and the individuals behind this slap in the face of the nation which comes at a time when soldiers from other nations have left their countries to come defend us," he said.
Keita said he had ordered the immediate dissolution of Sanogo's military reform committee.