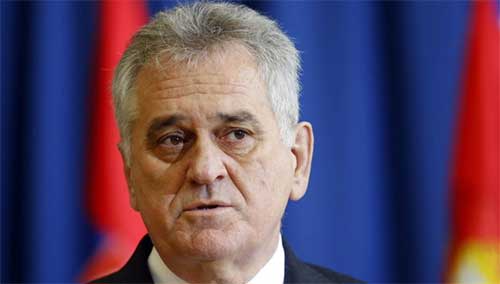 Serbian President Tomislav Nikolić reiterated on Thursday that Serbia "cannot and will never recognize Kosovo's independence."
However, the country has "clearly demonstrated its commitment to dialogue and is seeking compromise," he said during his meeting with Deputy Secretary General of the Council of Europe (CoE) Gabriella Battaini-Dragoni in Strasbourg.
Nikolić added that Serbia is clearly committed to establishing lasting peace and stability in the region and ensuring a better life for all citizens.
Battaini-Dragoni "lauded Serbia's efforts to establish lasting stability in the region, pointing particularly to President Nikolić's efforts in the process," Tanjug reported.