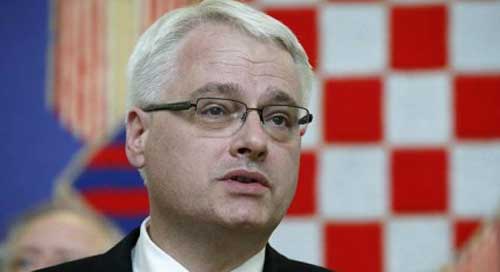 Croatia stands strongly behind the EU perspective of all countries in the Western Balkans, including Serbia and Macedonia, stated Croatian President Ivo Josipovic.
Josipovic spoke for the Bulgarian National Radio ahead of his Monday and Tuesday official visit to Sofia.
"Political relations between Bulgaria and Croatia are excellent. Croatia is grateful to your country, because it was among those who supported our accession to the EU," said the President of the newest EU member.
However, Josipovic stated that the two countries – which he said were to his mind neighbors, albeit not sharing a common border – could do more to further economic and cultural relations.
"We must work for getting to know each other better – via cultural and artistic exchange, as well as the development of tourism. Everything that, so to speak, brings ordinary people together," said he.
"Croatian investors are starting to look for investment locations abroad. And we will be very happy to receive investments from Bulgaria. But economic relations cannot be stimulated by some sort of decree," added the Croatian President.
Josipovic singled out improving relations with Serbia as key to an improved climate and EU perspective in the Western Balkans.
"What bears heavy on Croatian-Serb relations is not the future, but rather the past. But we have already started working on some of those questions," said he.
Regarding Macedonia, the Croatian President stated that its bilateral relations with neighboring countries should not be an obstacle to EU accession.
– See more at: http://www.novinite.com/articles/154554/Croatian+President%3A+Serbia%2C+Macedonia+Must+Be+Part+of+EU#sthash.kgrWb281.dpuf