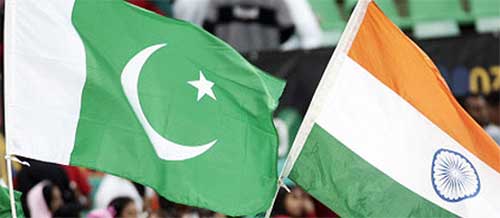 Pakistan accused India of killing a paramilitary soldier in "unprovoked firing" across the border in eastern Punjab province Thursday in the latest frontier flare-up between the nuclear-armed neighbours.
A spate of cross-border skirmishes this year have raised tensions between India and Pakistan, who have fought three wars since independence from Britain in 1947.
The violence has been focused on Muslim-majority Kashmir, the divided Himalayan territory claimed in full by both India and Pakistan, which has witnessed some of the worst clashes between the two sides in a decade.
A Pakistani military official said a member of the paramilitary Rangers was killed "due to unprovoked firing by Indian Border Security forces" near the eastern city of Sialkot.
The incident comes just weeks after the prime ministers of the two countries pledged to restore calm along the Line of Control (LoC), the heavily militarised de facto border in Kashmir, at a meeting in New York.