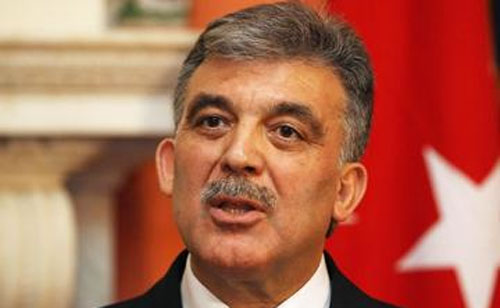 Lebanese President Michel Suleiman has called Turkish President Abdullah Gül to thank Turkey for its efforts in saving nine Lebanese pilgrims who were being held hostage by the Syrian opposition and getting them home safely.
Two Turkish pilots kidnapped by militants in Lebanon were freed Saturday as part of a three-way deal that saw nine Lebanese pilgrims abducted in Syria released from captivity. The Turks' release is part of a negotiated hostage deal that included the freeing of the kidnapped pilgrims, as well as dozens of women held in Syrian government jails. The nine Lebanese Shiite pilgrims who were kidnapped by rebels in northern Syria over a year-and-a-half ago arrived in Lebanon safely late Saturday with the efforts of Turkish and Qatari officials.
According to reports circulating in the Turkish media, President Gül's office said that the Lebanese president expressed sorrow for the long abduction of the Turkish pilots and underlined the friendship between Turkey and Lebanon over the phone. Gül told his counterpart that he is satisfied with the Turkish pilots' arrival in Turkey and Lebanese pilgrims' arrival in Lebanon and thanked Suleiman and Lebanese officials for their cooperation over the release of the pilots.
Gül also said that Turkey places great importance on its relations with Lebanon and stressed that Turkey supports the Lebanese nation's security and welfare.