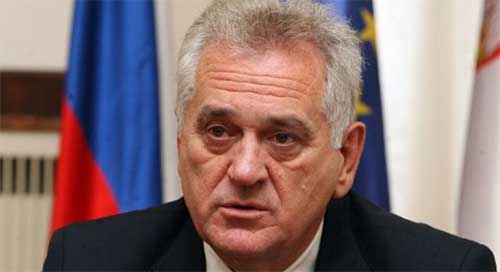 Serbia's president says he won't take part in a Balkan initiative with Turkey in protest over reported remarks by Turkey's prime minister in Kosovo.
Serbian media have quoted Recep Tayyip Erdogan as saying in Kosovo on Wednesday that "Turkey is Kosovo and Kosovo is Turkey." The comment has been widely criticized in Serbia which is sensitive to past Ottoman rule in the Balkans and to any acknowledgement of Kosovo's independence.
Kosovo is a former Serbian province that declared independence in 2008, a move rejected by Belgrade.
Serbian President Tomislav Nikolic on Saturday sought an apology for the "scandal," saying he's pulling out of talks with Bosnia and Turkey on postwar Balkan stability.