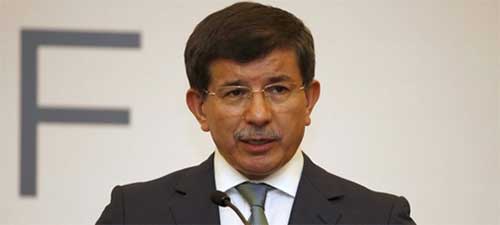 Turkey and Iraq pledged greater co-operation on trade and counter-terrorism while admitting to disagreements over Syria's war during a landmark visit to Baghdad by the Turkish foreign minister on Sunday.
"I saw a strong willingness to improve relations between our countries," Turkey's Foreign Minister Ahmet Davutoglu said during a joint news conference with his Iraqi counterpart Hoshyar Zebari. 
"The most damaged countries from the Syrian crisis are Iraq and Turkey."
Davutoglu, who earlier met Iraqi Prime Minister Nouri Al Maliki and other top officials, said he had offered Turkey's help in fighting militancy in Iraq, which has been rising this year with October the most violent month since 2008.
Zebari said the pair also discussed strengthening commercial ties, with bilateral trade currently standing at $12 billion a year, which the Iraqi foreign minister said made Ankara Iraq's biggest trading partner.
"The most important goal for us is to naturalise and restore diplomatic and political relations back to their normal state," Zebari said.
"There is willingness in Baghdad and Ankara to push relations forward."
But he acknowledged differences over Syria, where Turkey has backed opposition groups and called for embattled President Bashar Al Assad to quit power, while Iraq has insisted it is neutral despite claims from critics that it is implicitly backing the Syrian regime.
"Certainly as two states, we have two different visions (regarding Syria), not necessarily matching each other 100 percent," Zebari said.
"Turkey has good relations with the opposition. We have relations with the opposition and the government. There is space where we can collaborate, even if we do not agree."
"We have to work together to prevent complete chaos in Syria, so that the crisis does not move to our own countries."
The Turkish foreign minister was due to hold further talks in Baghdad on Sunday, followed by meetings with religious leaders in the Shiite holy cities of Najaf and Karbala on Monday.