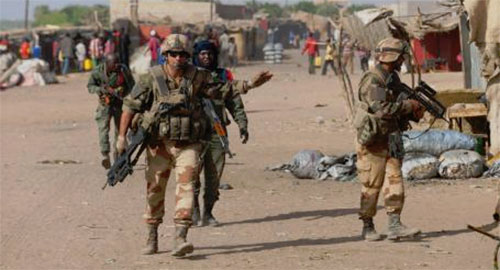 French forces have "neutralised" several Al-Qaeda members in Mali's troubled north, where the group claimed responsibility for the execution of two French journalists, the chief of defence staff in Paris said Thursday.
The special operation overnight in the desert also led to the seizure of weapons, Admiral Edouard Guillaud said on Europe 1 radio. He did not specify if the Al-Qaeda members had been killed or captured.
"We launched a special operation at 2:30 am (0230 GMT) against a pick-up truck about 200-250 kilometres (125-155 miles) to the west of Tessalit in the heart of the desert where we neutralised several Al-Qaeda members," he said.
The operations "are not yet over", he said. "They are continuing and we are recovering materiel which can provide leads," he said.
Guillaud said the operation had not been planned in advance.
France sent troops to its former colony in January after months of crisis in which Al-Qaeda-linked groups seized control of Mali's vast arid north in the chaotic aftermath of a March 2012 coup.