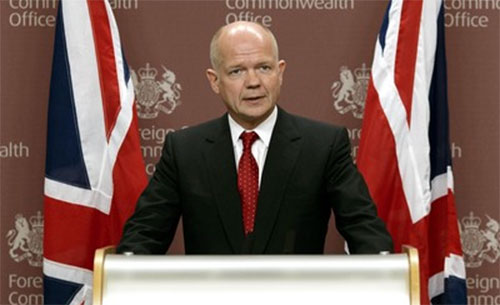 British Foreign Secretary William Hague and U.S. Secretary of State John Kerry said on Sunday their countries would continue efforts to support Libya.
According to a statement issued by the British Foreign and Commonwealth Office, the two top officials held talks here on Sunday afternoon following breakthrough talks on Iran's nuclear program in Geneva.
It said Hague then joined Kerry for talks with Libyan Prime Minister Ali Zeidan in London,during which Zeidan gave an update on the latest developments in Libya including the efforts to achieve a Libyan-led political settlement.
Hague reiterated Britain's commitment to support Libya's transition, in particular aLibyan-led political settlement.