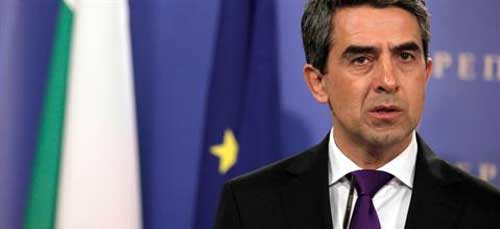 "Bulgaria fully backs Georgia in the process of association and economic integration with the European Union (EU), as well as in terms of country's European-Atlantic zeal," said Bulgarian President Rosen Plevneliev, who met with Georgian Foreign Minister Dr Maia Panjikidze in Sofia yesterday, the press centre of the Bulgarian President's Office announced.
President Plevneliev meets with Minister Panjikidze on the eve of the EU Eastern Partnership Summit, which will take place in Vilnius on November 28-29, when the Georgia-EU Association Agreement will be officially inked.
"The European Union (EU) should make more efforts and encourage the process of association with the countries from the Eastern Partnership," Oresident Plevneliev remarked during the meeting.
"At the forthcoming summit in Vilnius Georgia expects a clear engagement on behalf of the EU in support of the process of strengthening the democratic values in the country," Panjikidze remarked, adding that the Georgian society showed a solid tendency of increasing support to the pro-European parties.