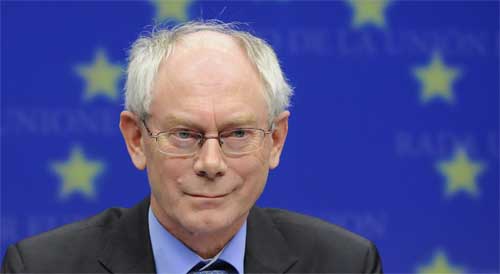 European Council President Herman van Rompuy met Monday with former Interior Minister Tsvetan Tsvetanov to discuss the current situation in Bulgaria.
"Despite the difficulties which the crisis bought to Europe, the European People's Party (EPP) must stick to its values. We must fight the populism of the left-wing and the nationalist formations in order to cope with the challenges of the economic and financial crisis," Rompuy said, as cited by the press office of GERB (Citizens for European Development of Bulgaria).
Rompuy told Tsvetanov that he had become acquainted with the political situation in Bulgaria during the Eastern Partnership Summit in Vilnius last week, adding that the state of affairs was "tense and worrying."
"I am closely following the situation in Bulgaria," he assured.