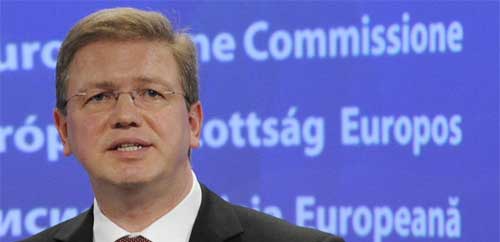 EU Enlargement Commissioner Stefan Fule says the EC is already prepared for accession talks with Serbia, adding that they would start in January at the latest.
The exact start date depends on the EU members, he said at a conference on EU enlargement in Brussels, organized by the non-governmental organization Friends of Europe.
He refused to go into detail concerning the platform for the talks with Serbia, explaining that it was also a matter for the EU member states, but added that Belgrade and Priština made a historic breakthrough in their EU integration on April 19, when they signed their first agreement on the normalization of their relations.