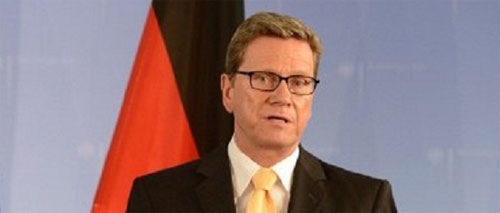 German Foreign Minister Guido Westerwelle has assured that the gates of Europe are still open for Ukraine.
"The gates of the European Union are still open. Ukraine has to be on board in Europe and the offers from Europe are still valid," Westerwelle said.
He added the demonstrations are "an impressive commitment to Europe" by hundreds of thousands of people in Ukraine.
Over the past two weeks huge protests are being held in Ukraine.