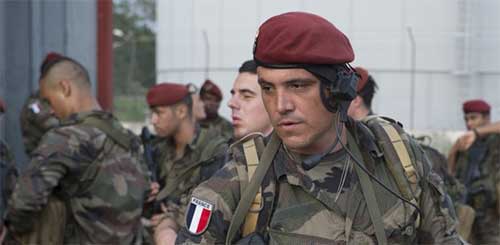 France launched its second major African intervention in a year on Friday as its troops rushed to the Central African Republic's capital, Bangui, to stem violence that already claimed over 100 lives this week.
France, which stamped out an advance by al Qaeda-linked insurgents on the Malian capital Bamako this year, began assembling a new 1,200-strong force for CAR just hours after winning U.N. backing to go ahead on Thursday.
"The operation has effectively started," Defence Minister Jean-Yves Le Drian said, adding that one company had arrived in Bangui from a French base in nearby Gabon, and that a helicopter group was due to be in place later in the day.
He added that the night had been calm after fighting on Thursday between the mainly Muslim former rebels now in charge of the country and a mix of local Christian militiamen and other fighters loyal to ousted president Francois Bozize.