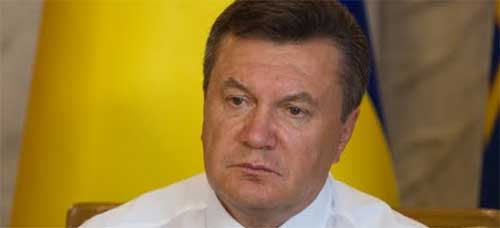 Ukrainian President Viktor Yanukovich is stopping off in Russia to have talks with Russian President Vladimir Putin on his way back home from an official visit to China, according to Ukraine's UNIAN news agency.
"The president of Ukraine, on his way back home from China, will make a working visit to Sochi, where he will hold negotiations with his Russian counterpart Vladimir Putin," UNIAN quoted an "informed source" as saying.
Yanukovich, who has been on a four-day trip to China, had been due on Friday to return in Ukraine which is in turmoil after government's decision to step back from deal with Europe and turn trade policy back to Russia.