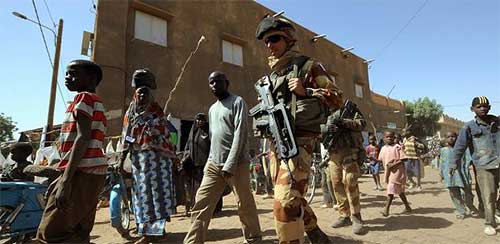 French troops on Monday began disarming fighters in the Central African Republic after a swell in sectarian violence that has claimed hundreds of lives and terrified inhabitants.
But Paris warned the task would be difficult as former Seleka rebels who seized power in a March coup shed their combat gear to avoid detection, and clashed sporadically with soldiers dispatched to quell violence in the unstable country.
Announcing the beginning of the disarmament, the army's general staff said the process was going smoothly for the moment, despite a brief shoot-out Monday morning between soldiers and armed men near the airport.