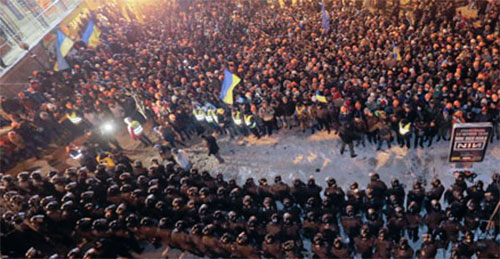 The US state department has said it is considering all options, including sanctions, towards Ukraine as the political crisis there continues.
It follows attempts by riot police to dislodge anti-government protesters from their strongholds in the capital.
"We are considering policy options… sanctions are included but I am not going to outline specifics," said state department spokesperson Jen Psaki.
"There is a range of options that we are open to, but we are not at that point at this stage."