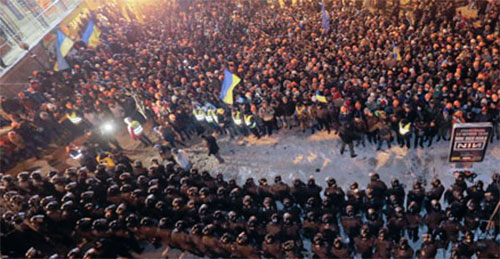 Pro-EU protests in Ukraine should not give up must stay in the streets until achieving victory, said opposition party Udar leader and former world boxing champion Vitali Klitschko.
"We must not leave the maidan for as long as it is needed to achieve victory – be it a week, two, a month or more," said Klitschko, speaking on Kiev's Independence Square overnight.
"We demand a new goverment for our country, a new parliament, and a new president," stated the opposition leader.