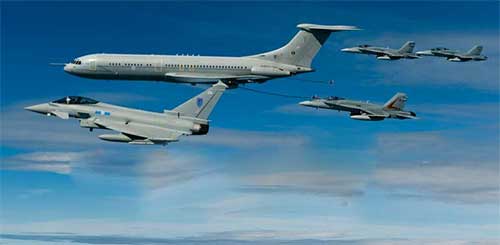 On Wednesday, German Chancellor Angela Merkel European started her first speech as head of the new coalition government stressed that security and defense policy "needs to become more efficient, more visible and more effective." 
For the first time in the last five years the EU leaders gathered to discuss the defense situation and strategy. They called on all member states to increase cooperation and spread the cost of developing expensive military kit and urged them to ensure a level playing field for EU companies selling military equipment inside EU.
They pledged commitment  to develop a European drone and to develop a new generation of government satellite communications.
Biritsh PM David Cameron said he would support cooperation but drew the line at a European army.
"It isn't right for the European Union to have capabilities, armies, air forces and the rest of it. We need to get that demarcation correct between cooperation which is right and EU capabilities, which is wrong," Cameron said.