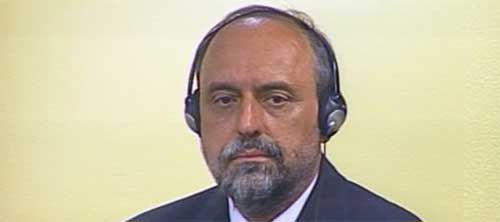 Defence lawyers for wartime Croatian Serb political leader Goran Hadzic argued this week that the charges against their client should be dismissed because the prosecution had failed to prove its case.
The special hearing was held under a tribunal rule, 98-bis, that allows defendants to ask for an acquittal at the conclusion of the prosecution's case. If the judges find there is no evidence to support the counts in the indictment, they can order a full or partial acquittal before the defence case even begins.
Hadzic's defence lawyer Chris Gosnell argued this week that none of the counts in the indictment had been proven during the prosecution's case, at least as they related to the accused's individual criminal responsibility.