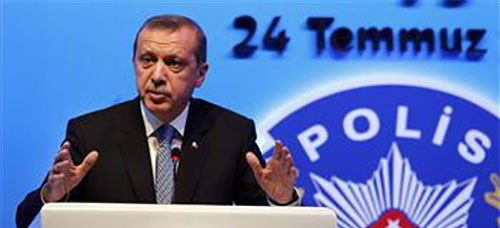 The Turkish government removed police chiefs in 16 provinces, including the capital of Ankara overnight amid a corruption probe that has shaken the country, local media reported on Wednesday.
The removed police chiefs also include those from major provinces of Diyarbakir, Izmir, Adana, Antalya. Earlier, they were summoned to the National Police Department in Ankara, Today's Zaman reported.
On Tuesday, about 350 police officers in Ankara were dismissed by the authorities. Some 250 new candidates have been appointed to replace those sacked, according to local media.