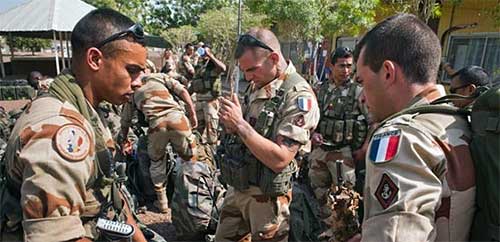 France will reduce its troop numbers in Mali, where it routed Islamic radicals last year, to 1,600 troops by mid-February, according to the French President Francois Hollande.
Hollande said Wednesday that a year after the French-led intervention, "we now have the situation in hand."
France sent in 5,000 troops at the height of the operation. Currently there are 2,500 French troops in Mali, along with African forces.