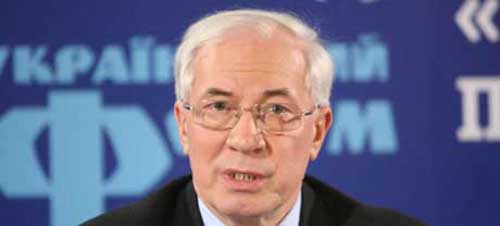 Ukrainian Prime Minister Mykola Azarov said Thursday that his government is ready to begin a fresh round of negotiations with the European Union (EU) over landmark political-economic deals.
"We need to start pragmatic talks with the EU concerning conditions for signing an association agreement and establishing a free trade area," Azarov said at a cabinet meeting.
During the negotiations, Kiev and Brussels should reach consensus on economic cooperation, he said.
He added that while developing ties with the EU, Ukraine will also focus on the practical implementation of the agreement with Russia on industrial cooperation.