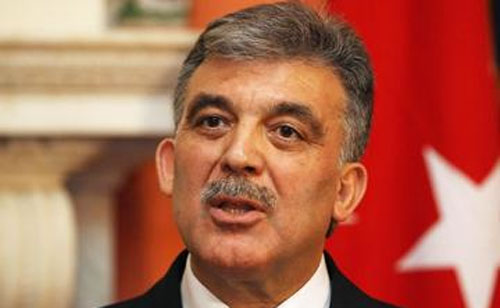 Turkish President Abdullah Gül has invited Jan. 13 the leaders of opposition parties in Parliament for separate meetings at the presidential palace in Ankara, amid an ongoing political crisis fueled by a government bill increasing its control of the judiciary. 
Gül will meet Republican People's Party (CHP) leader Kemal Kılıçdaroğlu, Nationalist Movement Party (MHP) leader Devlet Bahçeli, and Peace and Democracy Party (BDP) co-chair Selahattin Demirtaş.
He will first meet with Kılıçdaroğlu at 1:30 p.m. local time, before receiving Bahçeli at 3:00 p.m. and Demirtaş at 6:00 p.m.
The meeting comes following chaotic parliamentary sessions on the controversial judicial bill over the weekend, marred by quarrels that exploded into fistfights.