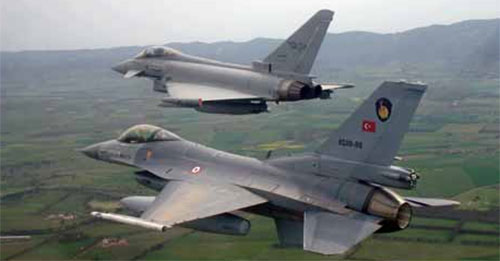 The civil war in Syria continues to pose a threat to Turkey, and the German government will continue to give support to the Turkish air force as part of the NATO mission, Germany's Foreign Minister Frank-Walter Steinmeier said.
Speaking at a General Assembly meeting of the German Federal Parliament, Steinmeier said that Turkey is not only faced with a large influx of refugees, but a military threat as well.
"Turkey has requested from its NATO allies an extension of the deployment of Patriot missiles along the Syrian border…we are asking the Federal Parliament to approve this," Steinmeier said.