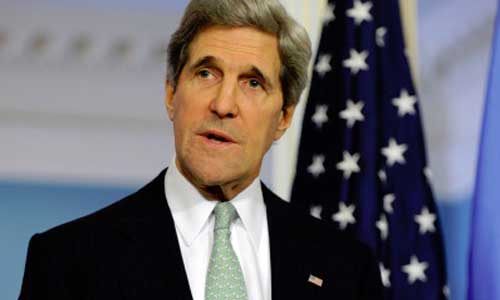 U.S. Secretary of State John Kerry on Thursday urged the Syrian opposition to attend a key peace conference which aims at bringing an end to the three-year conflict in Syria.
Kerry called on the Syrian Opposition Coalition to vote favorably at a meeting on Friday to participate in the much- anticipated peace conference in Geneva on Jan. 22.
"We do so knowing that the Geneva peace conference is not the end, but rather the beginning," Kerry said.
The top U.S. envoy said the conference, known as Geneva II, is a process that is the best opportunity for the opposition to achieve the goal of a political solution "for this terrible conflict that has taken many, many, too many lives."
Kerry reiterated that the goal of the conference is to establish a process to form a transitional governing body in Syria to bring about an end to the civil war.