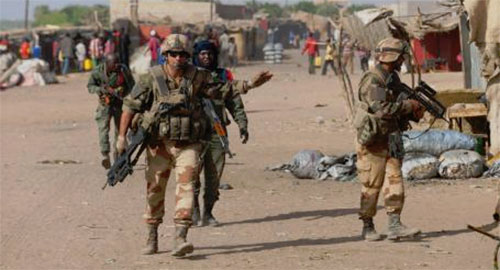 European Union foreign ministers are expected to approve sending troops to the Central African Republic (CAR) at a meeting in Brussels on Monday.
And the strife-torn country's parliament is to elect a president.
So far the EU's role in the CAR has consisted of financial support to an African Union military mission and humanitarian aid, while France has sent about 1,600 troops.
French Foreign Minister Laurent Fabius was set to repeat his call for troops to be sent and France's EU partners are expected to send 400-600 troops for a mission that would be limited to four to six months.
In the Central African Republic itself the interim parliament was to elect a new president to replace Michel Djotodia, who was forced to resign on 11 January.