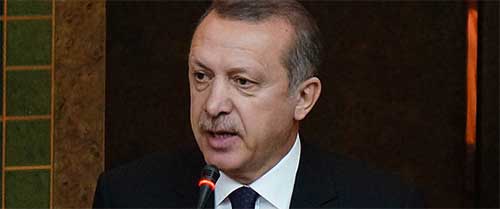 Turkish Prime Minister Recep Tayyip Erdoğan gave assurances to the European Union to respect the rule of law, judicial independence and the separation of powers amid the government's move to draft a controversial judicial bill in response to an ongoing graft probe.
"We have followed the events closely, and I have today relayed the European concerns to Prime Minister Erdoğan as an honest friend and partner. I was quite happy during the discussion because Prime Minister Erdoğan, in a very frank and open manner, addressed all the issues and gave us reassurances," European Commission head Jose Manuel Barroso said during a press statement in Brussels Jan. 21.
Both Barosso and EU President Herman van Rompuy said during the press conference that the EU has been closely following the developments since the launch of raids as part of the graft probes on Dec. 17, 2013.