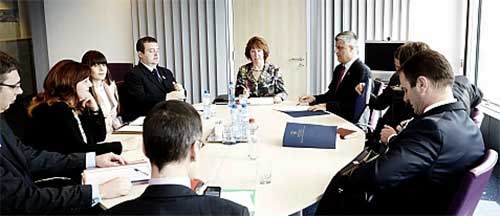 The Belgrade-Priština dialogue will resume in Brussels on Monday.
EU foreign policy Catherine Ashton will mediate the meeting. 
Serbian Prime Minister Ivica Dačić has announced that issues related to the judiciary and establishing a community of Serb municipalities in the province will be discussed in the new round of talks with Kosovo PM Hashim Thaci.
It will be this year's first round of the dialogue aimed at normalizing the ties between Belgrade and Priština, and the 21st since the start of the dialogue in April 2013.