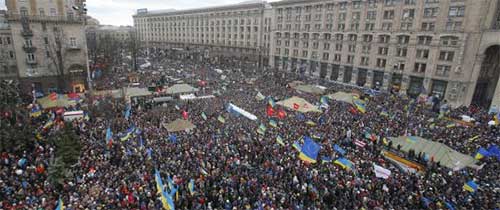 The EU remains ready to sign an Association Agreement with Ukraine, a statement of European Council President Herman Van Rompuy read.
Speaking after a meeting with Poland's Prime Minister Donald Tusk in Warsaw, Rompuy condemned the unjustified use of force and brutality by the Ukrainian authorities against demonstrators, most of whom peaceful.
The EU Council President expressed his condolences to the families of the victims and insisted that those responsible for the violence had to be held accountable.