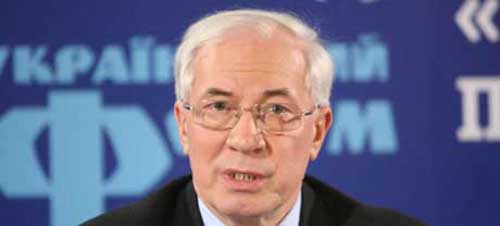 Prime Minister Mykola Azarov and his entire government resigned yesterday in a bid to defuse Ukraine's deadly crisis, giving in to months of pressure as parliament scrapped anti-protest laws that had infuriated the opposition.
Azarov said he had taken a "personal decision" to resign to keep Ukraine together as a state, as parliament met in an emergency session to vote on reforms and amendments backed by President Viktor Yanukovych.
Parliament overwhelmingly voted to scrap anti-protest laws that sparked the current crisis when the ruling party pushed them through the Verkhovna Rada in a show-of-hands vote on January 16.
Azarov said that he hoped his resignation would create "an additional possibility for a political compromise to peacefully resolve the conflict."
"Today the most important thing is to preserve the unity and integrity of Ukraine," he said.