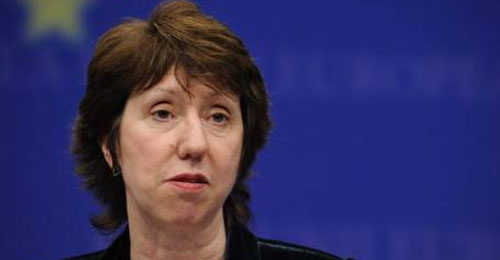 European Union foreign policy chief Catherine Ashton returns to Ukraine on Tuesday in a fresh bid to help bring an end to the country's crisis, her office said.
Ashton is expected to begin talks with the opposition and authorities after arrival and continue meetings on Wednesday, said Ashton's spokeswoman Maja Kocijancic. She refused to give further details.
The visit follows a round of meetings with Ukrainian and global players in Munich this weekend, and reports that Europe and United States are mulling a financial aid plan once political reforms or a new government are in place.
Opposition leader Arseniy Yatsenyuk has asked for a huge package of $20 billion (11 billion euro) on the lines of a bailout promised by Russia that is now on hold.
But EU diplomats played down the prospect of big funds.