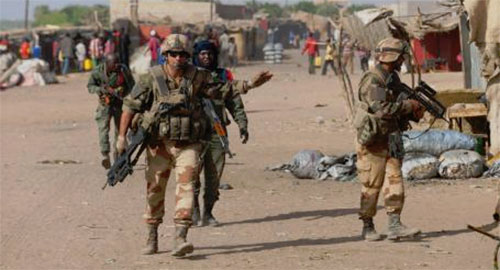 French Defense Minister Jean-Yves Le Drian said on Thursday the United Nations would probably have to renew a mandate for French troops to restore order in Central African Republic when it expires in May because of continued violence there.
France has 1,600 troops on the ground since December to stop violence between Christian militias and largely Muslim Seleka rebels who ousted President Francois Bozize last March.
Le Drian said during a radio interview that France's UN mandate, granted on Dec. 5, could probably be renewed.
He added that the French soldiers had helped ease tensions in Central African Republic, a landlocked nation of 4.5 million people, and that the security was improving day by day.