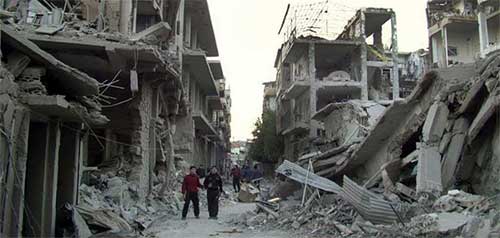 The United Nations and Syria have reached a deal to allow civilians to leave areas of Homs under army siege for more than 18 months, the provincial governor said Feb. 5.
"A deal has been secured with the United Nations, under which civilians will be guaranteed an exit from the Old City neighbourhoods very soon," governor Talal Barazi announced.
The statement came days after regime and opposition representatives meeting for peace talks in Geneva discussed the situation in the besieged districts of the central city.
U.N.-Arab League envoy Lakhdar Brahimi had announced that Damascus agreed to allow women and children out, though the opposition and the regime then accused each other of blocking any further progress.