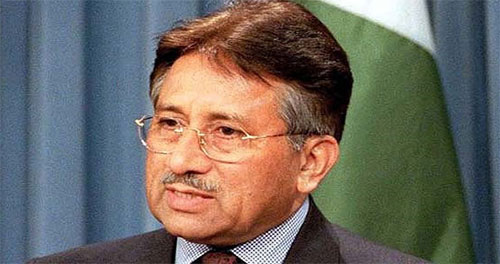 A special court trying Pervez Musharraf for treason on Friday summoned the beleaguered former dictator to appear on February 18 and warned a non-bailable arrest warrant would be issued if he failed to do so.
The court issued the directive after Mr. Musharraf again skipped a hearing of the case. The judges had earlier directed him to appear in person on Friday and issued a bailable arrest warrant for the 70-year-old former army chief.
The court accepted Mr. Musharraf's petition seeking exemption from appearing on Friday. Mr. Musharraf's counsel Anwar Mansoor assured the court his client would appear on February 18.
"Pervez Musharraf will appear before the court after being discharged from hospital," he said.
Justice Faisal Arab, the head of the special court, warned that a non-bailable warrant would be issued if Mr. Musharraf failed to appear at the next hearing.