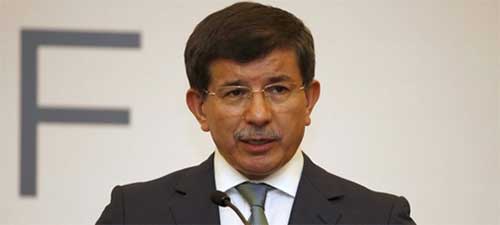 Turkey's Foreign Minister, Ahmet Davutoglu held phone talks on Saturday with his Greek counterpart, Evangelos Venizelos and Bosnia and Herzegovina's three-membered presidency council's Bosniak member, Bakir Izetbegovic.
Venizelos and Davutoglu discussed the recent developments on the Cyprus dispute.
Davutoglu reiterated that all related states, particularly the guarantor states, must support the settlement process in  Cyprus.
Venizelos expressed gratitude over the developments in the solution process.
Davutoglu also held talks with Bosnia's Bakir Izetbegovic over the phone and discussed the latest developments in Bosnia and Herzegovina and the current situation of Turkey-Bosnia relations.